A new way for endo sufferers
A powerful 4-phase approach to relieving your endo symptoms with renowned endo Naturopath Jade Walker. 
GET STARTED NOW
Are you ready to reduce your endo symptoms without having to heavily rely on medications that often come with their own side effects?  
👀 

I see you!

✔ You've endured years of painful periods with no relief

✔ You're sick of being dismissed or handed yet another medication that leads to further discomfort

✔ You're done with hormonal medications like birth control that only leave you with other hormonal side effects

✔ You've had your surgery but you still experience daily struggles

✔ You experience significant bloating out of the blue and can't figure out why

✔ Your sex life is impacted because it's not always comfortable

✔ You feel like you've tried it all, spent thousands on different doctors and have lost hope in anything making a difference
Here's the problem…
✗ There's so much information on endo and it's hard to decide what's right
✗ Many of the advice for natural medicine for endo is not given by experts or someone who's experienced it first-hand

✗ It's hard to know which brands and dosages are right when trying natural medicines (often deeming them ineffective)
✗ Trying to do all of the approaches becomes too overwhelming and you wish someone could just tell you step-by-step
✗ Many of the current main-stream medications are band-aid solutions that don't get to the root cause of certain symptoms and can come with significant side-effects
✗ Unaddressed heavy bleeding, inflammation and deficiencies lead to constant fatigue
✗ People who experience significant bloating with their endo usually also have a condition called SIBO, which needs to be addressed
✗ Many people end up needing subsequent surgeries because they're still in pain and the endo has continued to grow
But imagine if you could…
Reduce your endo pain and reclaim those days you've missed
Reduce heavy bleeding so that you're not completely depleted by the end of your period
Figure out the cause for your endo belly flares so that you can feel comfortable wherever you are
Improve your energy levels so that you can do more of the things you love
Prevent further endometriosis growth and subsequent surgeries
I get it 🥺 
I was once where you are now.
I spent thousands on supplements that didn't work, tried multiple diets that I couldn't stick to, and gave up on seeing other practitioners in the fear it would be more wasted time and money. 
That is why I want to teach you the exact strategies for reducing your symptoms that actually do work to save you more years of lost hope and money.
Ready to change your life for the better?
Here's a snapshot of each module
PHASE 1
Managing Symptoms
This is where we get straight to the good stuff and learn the absolute best strategies I know for managing your endo symptoms right now. 
Because I don't want you to have to suffer in pain any longer, phase 1 will help bring you relief and comfort while we work on the deeper drivers in the next three phases.
PHASE 2
Healing with Food
This is where we lay the foundations for healing using food as medicine. There are key foods to include and exclude when it comes to reducing pain, heavy bleeding, and preventing endo growth. But should you do them all? And how do you know what's best for you? Learn the five key categories and how to easily implement them in this module.
PHASE 3
Endo Belly and Gut Health
Now we take a deeper dive into the seat of our health by addressing the wonderful world of our gut microbiome. There are several links to the way our gut is functioning and how endometriosis signs and symptoms will show up, which is why it's essential to correct our gut health to help your endo.
PHASE 4
Harmonising your Hormones
Now we add the final missing piece by ensuring our hormones are in harmony for happier cycles, and ensure we're clearing excess oestrogen which can be triggering for endometriosis, while also increasing the all-important progesterone. You'll also learn about endocrine-disrupting chemicals and how to avoid them.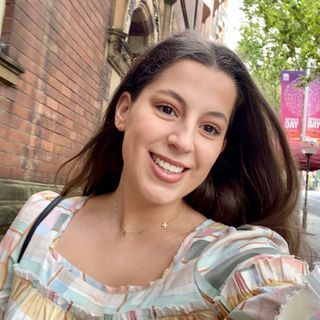 Lucy Irvine
"I have loved the course. It's been so useful and given me a better understanding about endo and how I can help myself hollistically.
I love that it will always be available to me, it's such a good resource, so thank you!"
Steph Clarke
"I've noticed such a change since following the endo care collective guidelines!"
My pain has decreased so much!
Loving the course  🙌"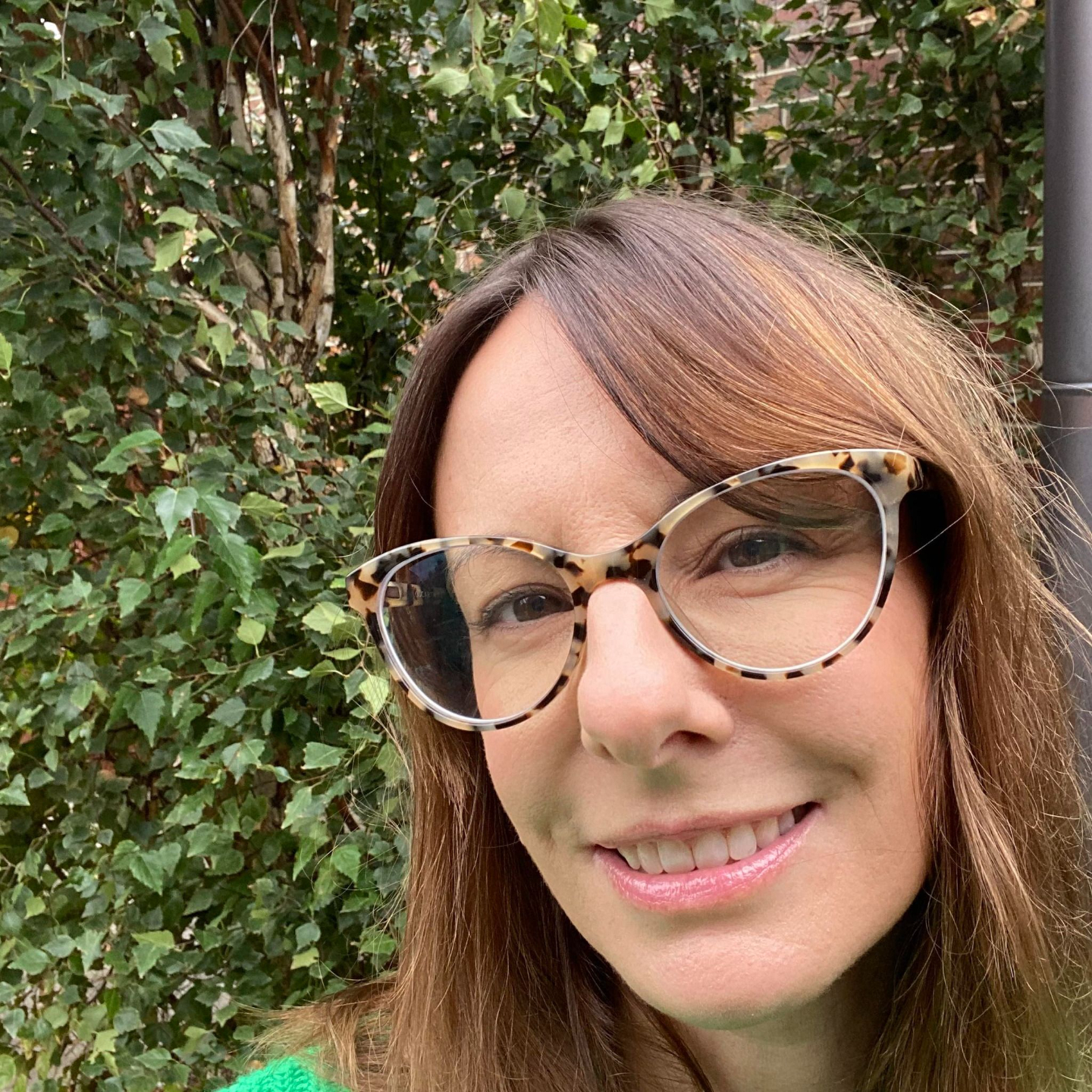 Brooke Lambden
"I came across Jade not long after my endo diagnosis. Given her own lived experience she was empathetic, approachable and so kind. She helped me pre & post my second complex surgery with both supplements and support, and has always been happy to answer any questions I have."
A glowing review from one of Jade's many endo clients
Patti Kendall
"Prior to seeing Jade, I had a history of pain, many unanswered questions, fear of being believed, and some horrible experiences with medical professionals.
I'm not sure how to summarise or put into words the change she's made, there's no words that do it justice. However, after a couple of months of implementing the advice and supplements Jade had recommended, family and friends made comments about how they observed my life improving and I was the happiest they'd seen me.
Jade is a beautiful and warming soul, who's knowledge and energy illuminates the path out of the dark narrow tunnel of Endo and gives you the tools to regain your life and health"
Wondering if The Endo Care Collective is for you?
This is for you if:
✔  You want to learn how to reduce your endo symptoms with approaches that work both immediately and long term

✔  You want to learn what foods you should and shouldn't be eating to reduce endo flares
✔ You want to prevent endo belly and improve your gut health
✔ You want to regulate your hormones for healthy cycles and PMS-free periods

This is
 

not

 

for you if:

✗ Only want quick fixes and don't believe in long-term health

✗ You'd rather continue taking regular medications that may cause other side effects

✗ Aren't prepared to give up some foods for a short-term period Don't worry this is only while we fix your gut

✗  Don't believe in putting yourself first

Frequently Asked Questions
When do I get access to the course?
How do I know this is the right course for me?
What if I have a coexisting condition (e.g. an autoimmune disease) and/or I'm taking other medications?
How long does it take to complete the course?
I don't have diagnosed endo, but I'm pretty sure I do. Will the course still help me?
Can this course also help adenomyosis?
Will this cure my endometriosis?
Will I have to go on a restrictive diet?
When are the masterclasses?
How long will it take to see results?
Is this course inclusive of all genders?
I feel like I've tried everything and am very reluctant to spend anymore money on endo, how can I be sure this will be worth it?
Can I follow this advice while trying to conceive or going through IVF?
Our money-back guarantee
Try The Endo Care Collective for 14 days, risk-free
I believe so strongly in this course that if after 14 days you still find that it didn't help you whatsoever, we will happily refund you the full amount - no questions asked.
*Single module courses are all only 7-days refundable. 
I'M READY!
Hi 👋 I'm Jade
After a 17-year road to a diagnosis, I made it my life's mission as a Naturopath to dedicate my practice to prevent people from going through what I did.
Since my diagnosis, I've quickly become a go-to person for Naturopathic education on endometriosis including writing a section in Bridget Hustwaite's book "How to Endo", featuring on multiple practitioner podcasts, and mentoring other Naturopaths and Nutritionists.
I'm also on the advisory board for the new app for endometriosis "Matilda" alongside leading endo practitioners in the field such as surgeons, pelvic physios and dieticians.